"Everyday People" – Multimedia Campaign
This is my proudest achievement. Tasked with conceptualizing a campaign for the Red Cross's Christmas 2016 push for local donations and volunteers, we held a brainstorming session and threw several ideas at the wall. (Literally – the whiteboard was filled with phrases and ideas.) During this session, I played on the popular holiday saying, "What do you get the person with everything?" and blurted out, "What do you get the person who lost everything?"
I immediately mapped out a TV commercial in my head, of a stark, black-and-white slideshow of images of destruction and distraught people, before the text on screen changed to "What do you get the person who needs everything?" Then, the screen turned to full color, showing images of people being assisted by the Red Cross. The final frame was a simple message: "Donate today."
The head of the Red Cross, Judge Renee Hughes, was overwhelmed with emotion when we pitched the idea to her, and she immediately signed off on it. Our senior copywriter, Eric Zerbe, and I then developed transit, outdoor, radio, and print ads that played off the message of the commercial and that these are your neighbors who are volunteering: "Everyday people helping people everyday."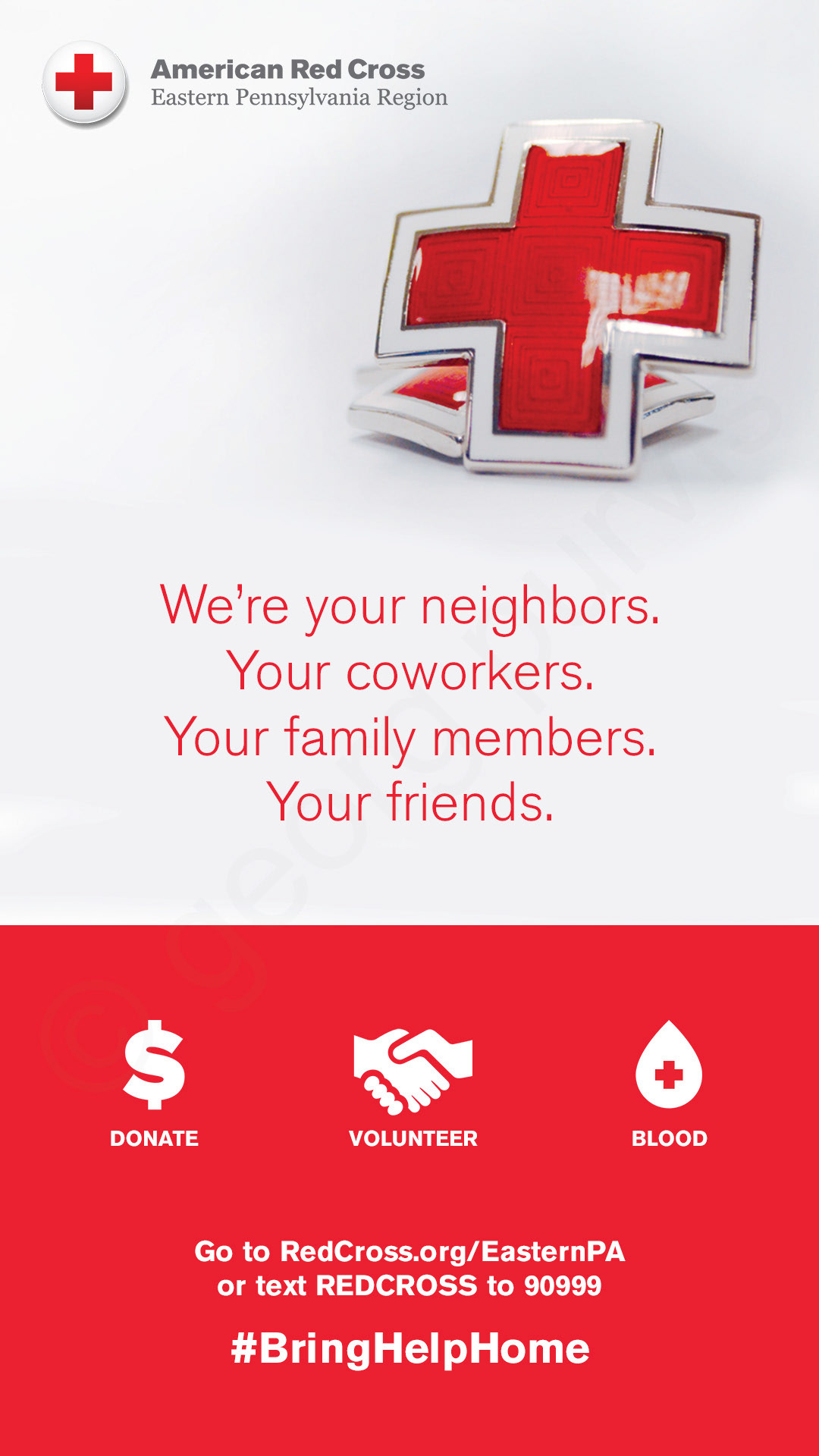 The biggest thrill of the campaign was going to a recording studio in Philadelphia to watch senior employees of the Red Cross Eastern Region record the lines that Eric and I had developed. Within a tight timeline, we had developed a winning campaign that continues to run to this day.
While we brought home the PDMA's Benny Award for Best of Show in May 2017, I still get a thrill whenever anyone tells me they've seen the commercial on TV, heard the ads on the radio, or saw the billboards on the highway. And, while neither of us no longer work for Quattro, it seems that Eric and I set a precedent, as their annual ads have only gotten more and more elaborate!